BEFORE & AFTER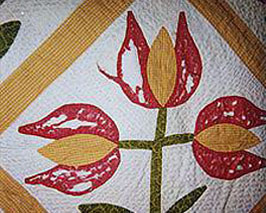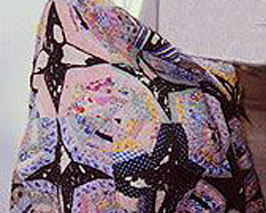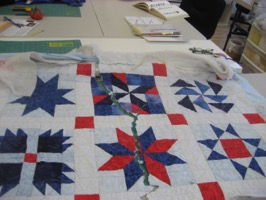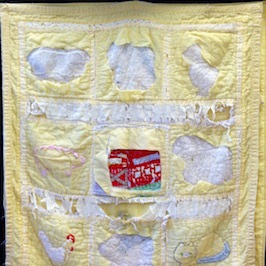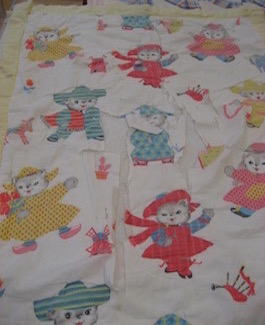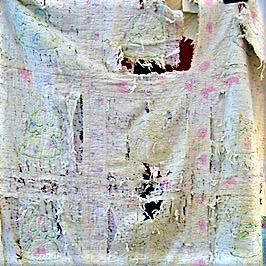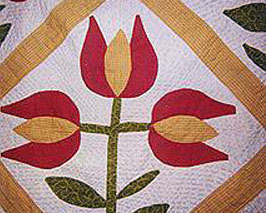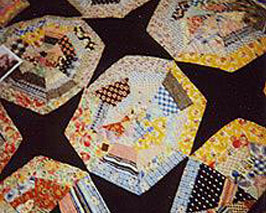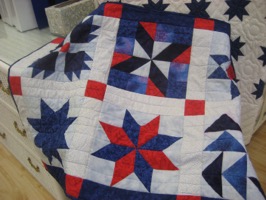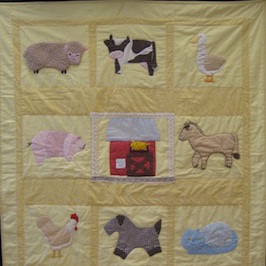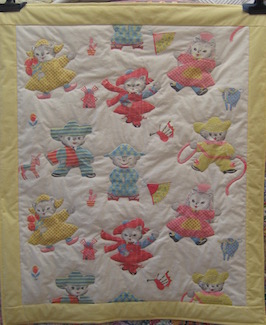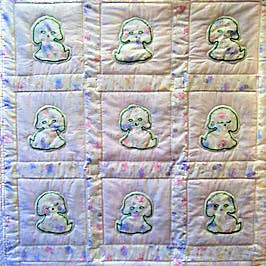 For example, in the antique quilt shown (left), the red fabric had deteriorated drastically. The quilt was in good condition otherwise, and had beautiful hand quilting. We carefully matched and replaced the red fabric (right). Our expert seamstress appliquéd each flower petal by hand. This prized possession should now enjoy many more decades of renewed life.
In this example, the black fabric had deteriorated. As in the flower quilt, we matched and repaired the black fabric. This quilt is once again able to be used and enjoyed.
A child's experimentation with scissors was expertly repaired.
Some would say that this quilt was unrepairable. The owner had tears of joy when she saw the restoration.
A beautiful restoration of a cherished baby quilt.
QUILT REPAIRS & RESTORATION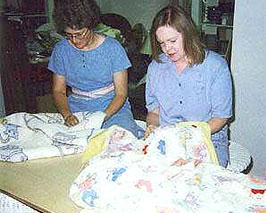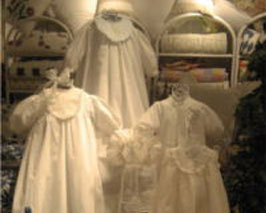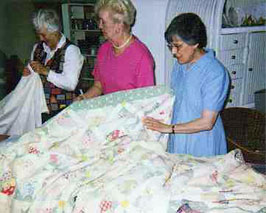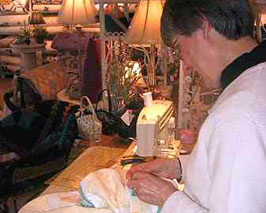 Through the years, we have assembled a staff of talented and conscientious repair artisans. We have experts who specialize in damage assessment and quilt repair techniques. These professionals have transformed some of the most flawed items back into beautiful works of art and treasured keepsakes.
COMPLETION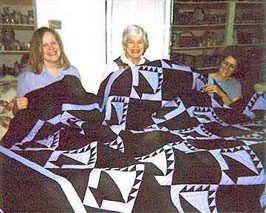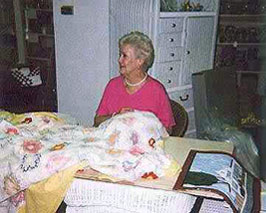 Sewists at work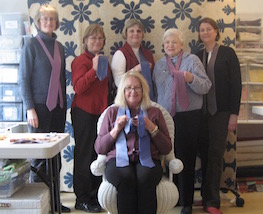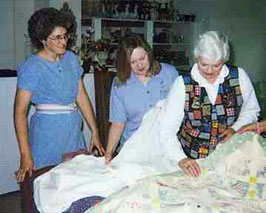 What a joy it is to take that wonderful quilt top that was pieced together by a loved one and complete the work of art with backing, batting, binding, and thousands of expert stitches. We have numerous satisfied customers who are testimony to the thrill of seeing that special project finally completed. We take great pride in being a part of this legacy of love.